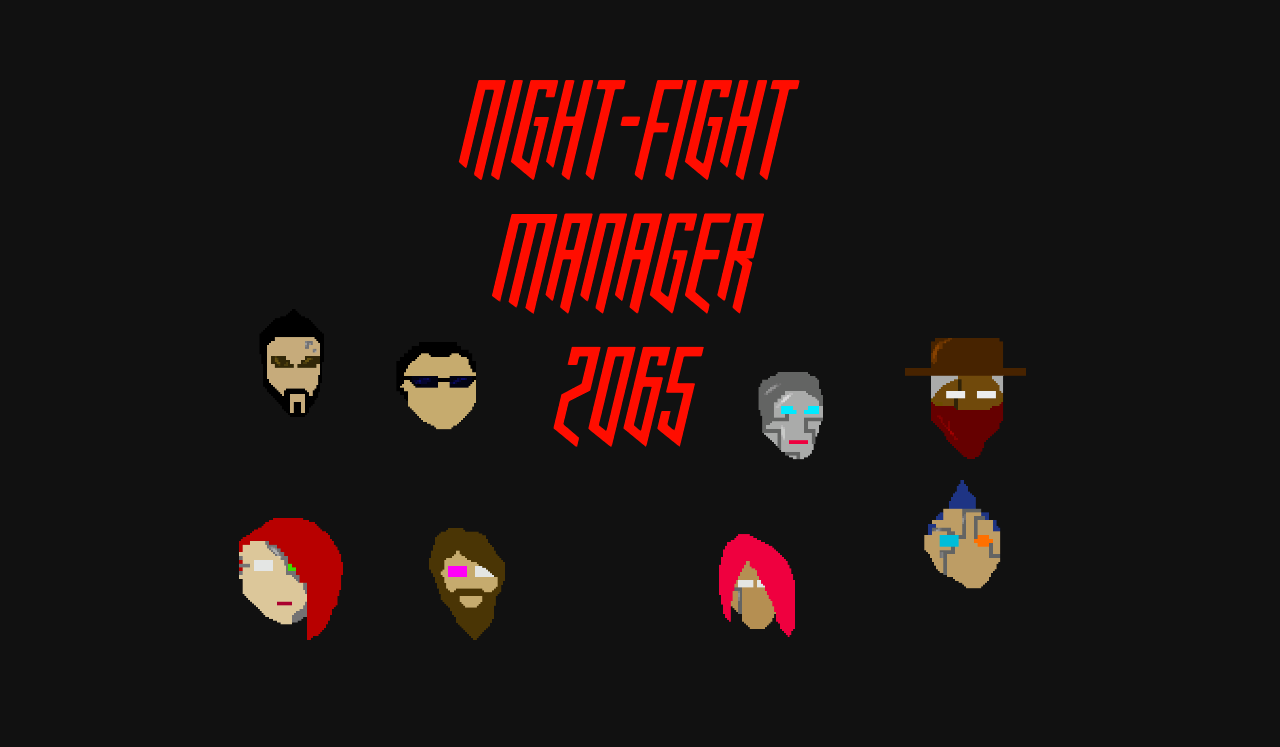 Night-Fight Manager 2065
A downloadable game for Windows, macOS, and Linux
Made during BYOG 2018 - "Sports"

In a lawless Cyberpunk future, you are a team manager of a violent, illegal sport - "Night-Fight". Choose between 8 unique players to get as many wins as possible. Each player affects the team and themselves in different ways. Spend your Creds wisely to stay out of debt and keep your players alive and happy.

NOTE: Mac version untested!

Download